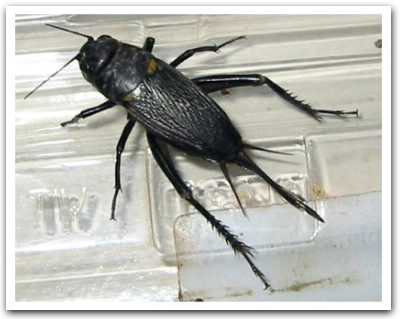 Consider the nutritional value of the humble cricket: Each 100 grams of dehydrated tissue has 1,550 milligrams of iron, 340 milligrams of calcium, and 25 milligrams of zinc -- three minerals often lacking in the diets of third-world countries. If you're ever lost in the woods, three crickets a day will meet your iron needs. Compared to beef or pork, bugs deliver more minerals and healthier fats.

Bugs are also more energy-efficient. Crickets deliver twice as much edible tissue as pigs and almost six times as much as steers based on the same food input. And that's not counting their superior rate of reproduction. One scholar calculates that overall, they're 20 times more efficient than steers.

That global food crisis you've been reading about? No problem. An Asian expert reports that in Thailand, each family can raise crickets independently on a tiny parcel of land. In a pair of villages, 400 families are cranking out 10 metric tons of crickets during the peak season.

Bug-eating also reduces the need for pesticides. The more bugs you eat, the less you have to spray. That's what happened in Thailand, where locusts have been brought under control through culinary culling.

You've never eaten bugs? You're missing out. People in most countries eat insects. Central Americans eat butterfly larvae. South Americans eat beetles. Africans eat ants, caterpillars, and grubs. Asians eat fried crickets. Aborigines eat honey ants.